Our newest delivery is a fully line for production of liquor which will be sent to Kuwait. The bottles and requirements of client is not very common and it's very typical as an example of customized filling line for fully automatic small capacity production.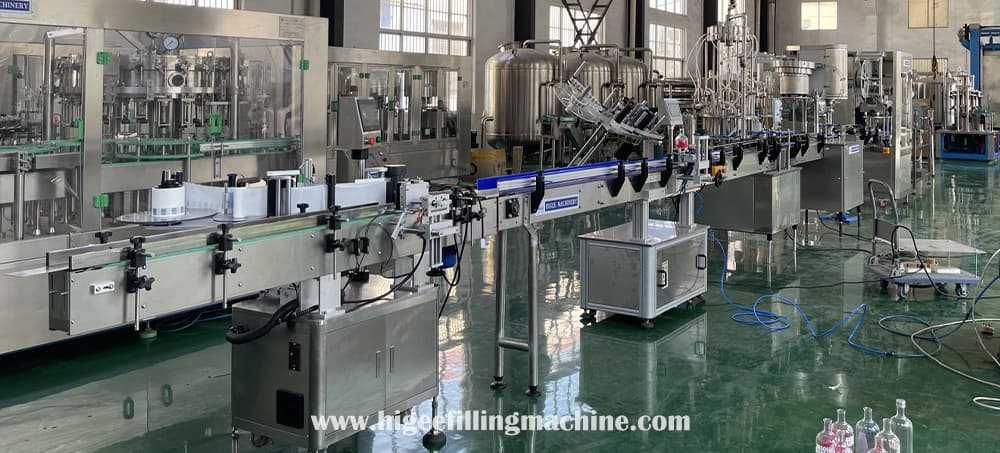 *liquor filling line
Let's introduce this liquor filling line to you in details:
Product: liquor in glass bottle
Filling volume: 1000ml
Client's needs: Filling machine, capping machine, labeling machines (bottle body labeling & bottle neck labeling, bottle cap shrink labeling)
Capacity requirements: 1000BPH
Main machines: HDY200 labeling machine for body back labeling – HAP200 top labeling machine customized for neck labeling – liquor filling machine – capping machine – shrink sleeve labeling machine.
1, HDY200 labeling machine.
In this line, the first machine is our round bottle labeling machine model HDY200 which is used for labeling of back label one the body.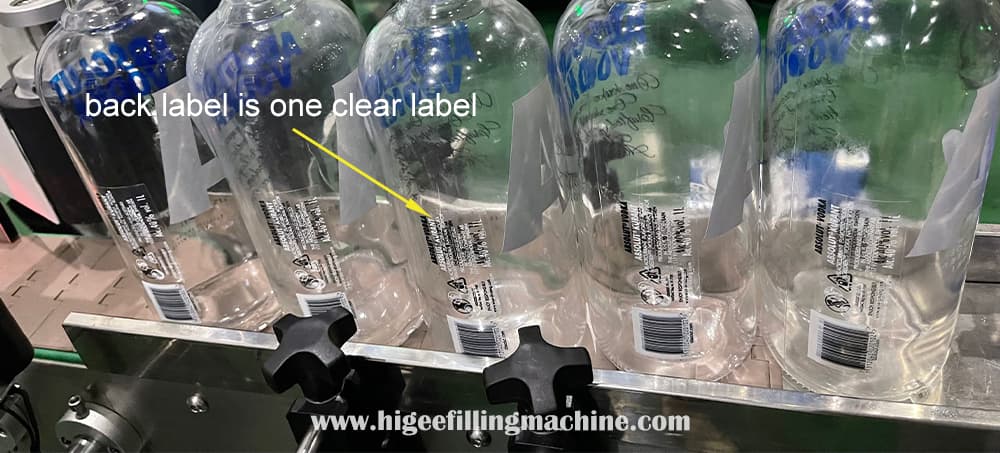 HDY200 is a model for round bottle labeling which is with high accurate labeling effect, it can do labeling for one wrapped around label, or two labels at front and back on round bottles.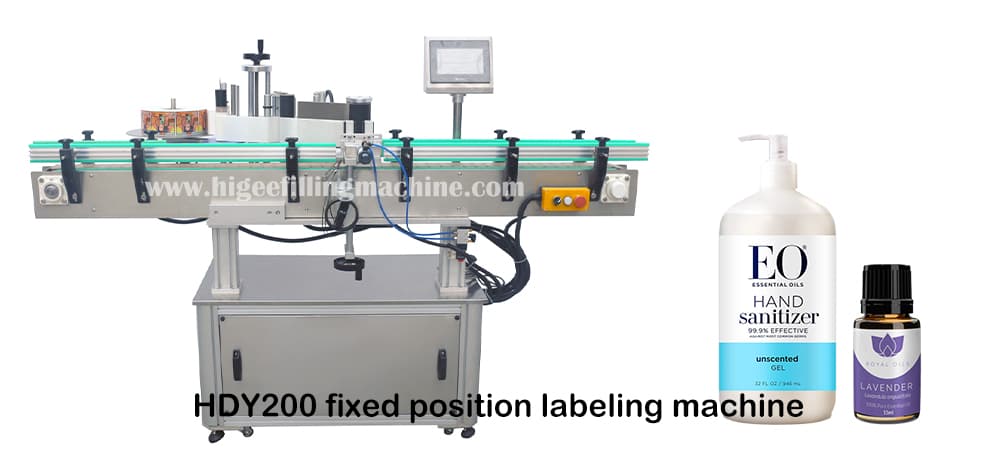 2, Neck labeling machine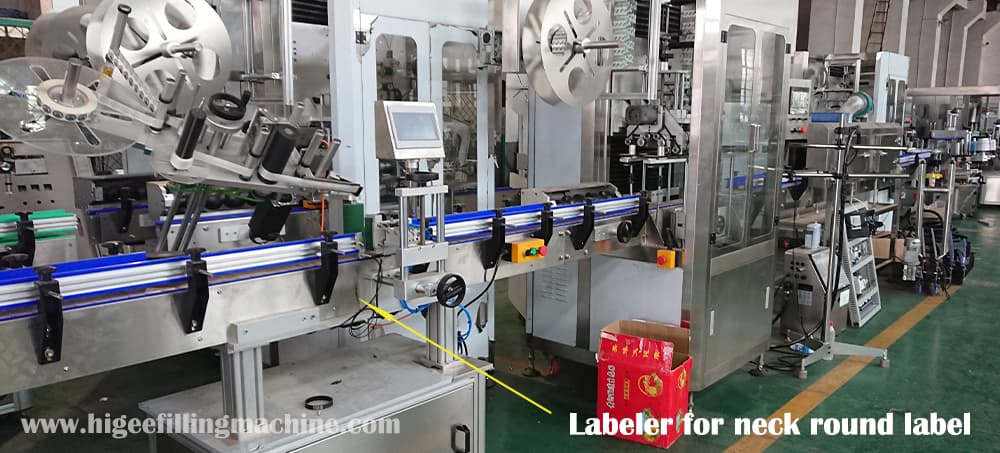 This is a customized labeling machine which is based on model HAP200 flat surface labeling machine, but we did many changes for this product. Client needs to stick one small round clear label on a designated part of the bottle neck. (see picture below)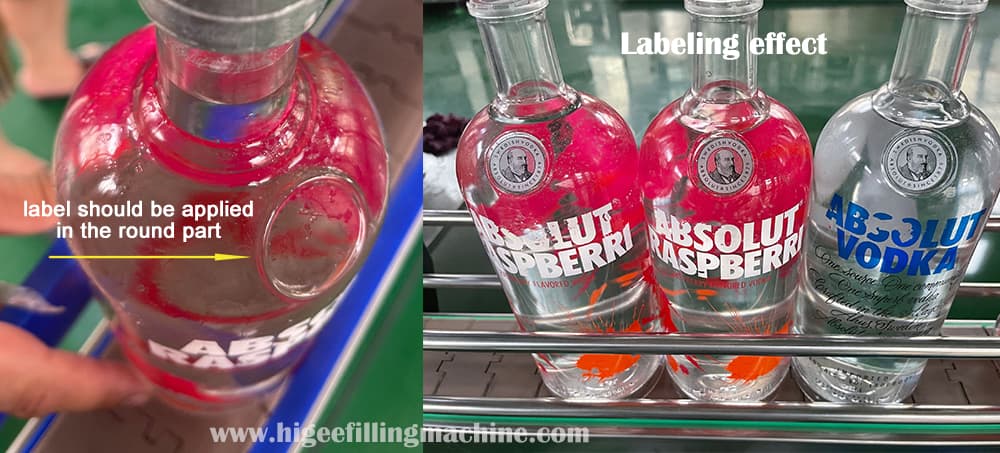 HAP200 is suitable for all kinds of flat surface labeling needs, it can be used not only for top side labeling, but also can be customized for top&bottom labeling, top label fold to side labeling(one or two side), the product can be very big or very small, regular or irregular, which is a model that has a very wide using range.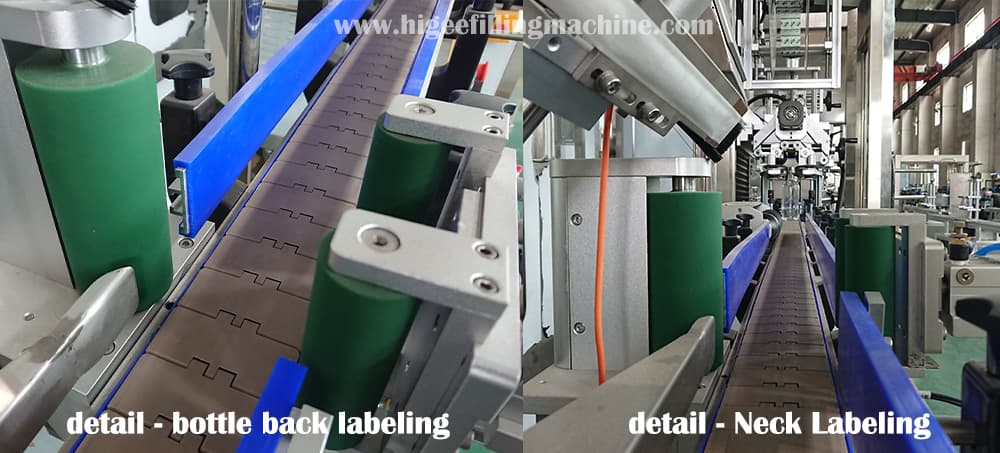 3, 12 head filling machine+1 head capping machine
This time, we use a 12 heads filling machine to fill liquor, the filling volume is 1000ml, it meets the speed 1000 bottles per hour. This separated filling machine is with advantages of small foot prints, low cost, easy operation and adjustment, etc.
The capping machine is with one capping head, with one set of automatic cap loader(vibration plate).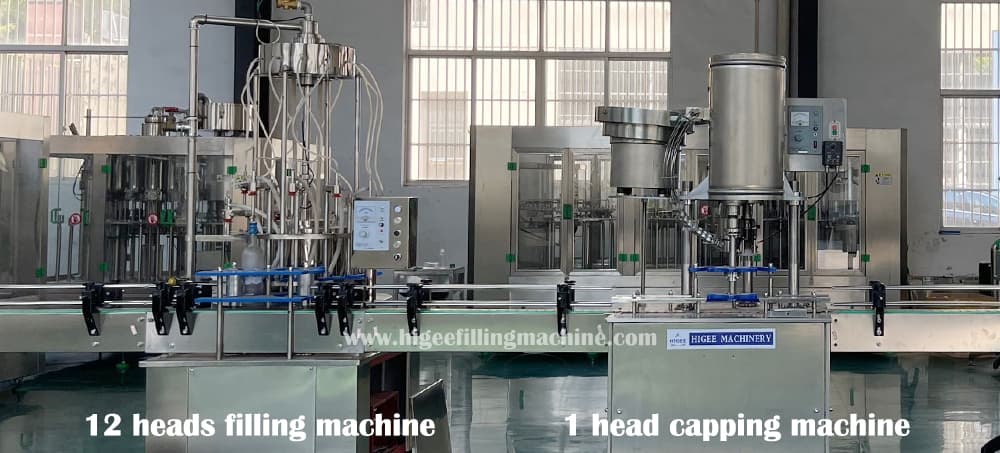 For saving the budget, the client choose to use separated filling machine and capping machine instead of a 3 in 1 monoblock filling machine.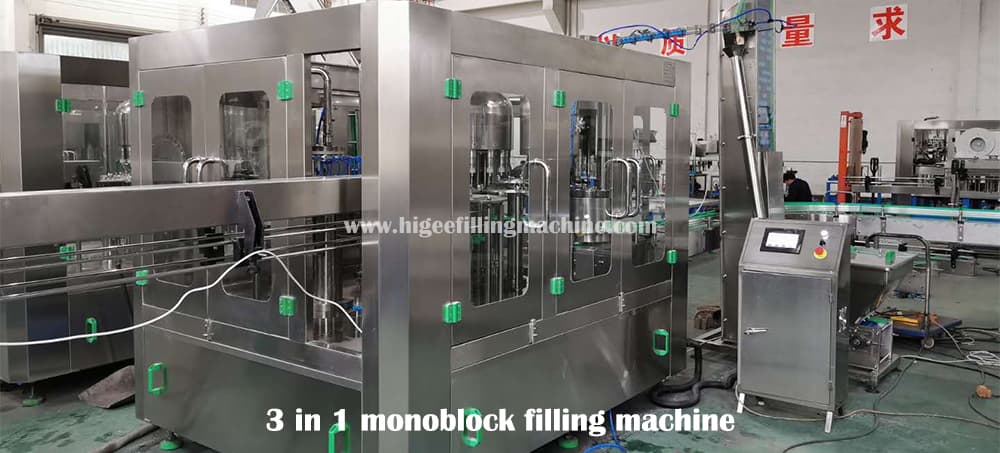 But its filling effect is also great.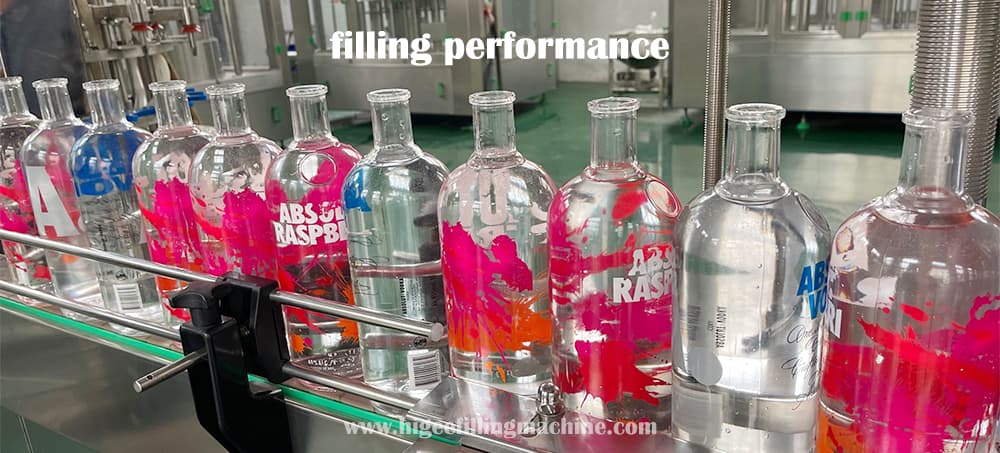 4, Shrink sleeve labeling machine
Higee Machinery can provide shrink sleeve labeling machines with speed from 100BPM to 600BPM or more, which would be applicable for bottle cap, neck, body or full cover labeling needs. There are three different shrinking way for you to choose: steam shrinkage, electrical shrinkage, hot air shrinkage.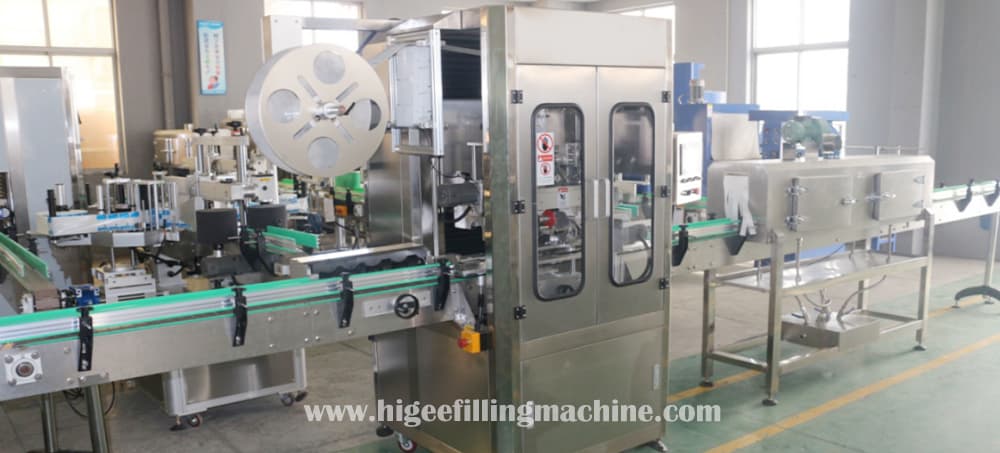 Let's check the shrink effect of: bottle neck&cap shrink labeling machine in this line.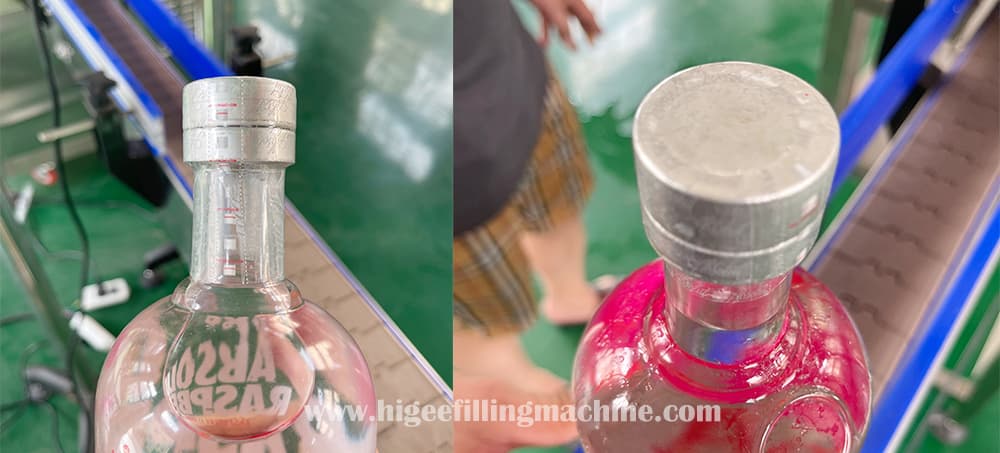 Higee Machinery can provide all kinds of filling capping labeling and packaging machines. After reviewing this article, if you have any questions about this filling line, or if you have any similar needs, please don't hesitate to contact us. Higee Machinery looks forward to cooperating with you.
---
Post time: Oct-16-2021