Customers who want to make tea bag packaging products may have many confusion at the beginning of the business, because there are many packaging type on the market.
What are the packages?
What are the differences in packages and machine prices?
Which one is the most suitable?
This article will introduce the most common types of teabag packaging on the market and the packaging machines used in them.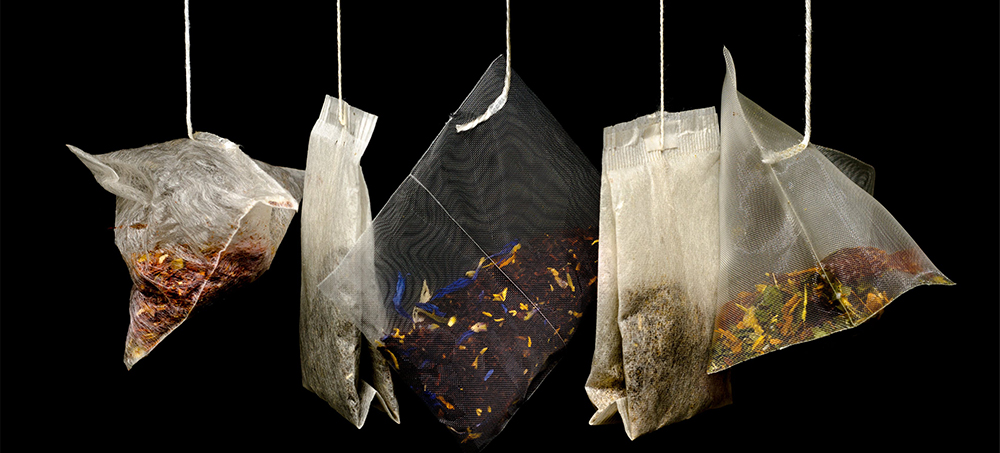 1, 3 or 4 sides seal package
It has 2 layers, one inner layer is with string and label, on outer layer is usually sealed by 3 side seal or 4 side seal.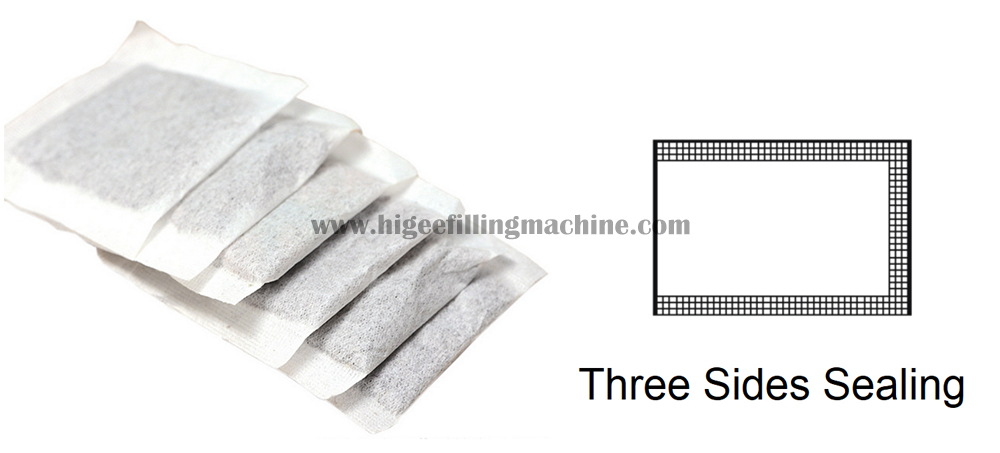 The bags of two layers are square or rectangle, which is the simplest packing type for bagged tea.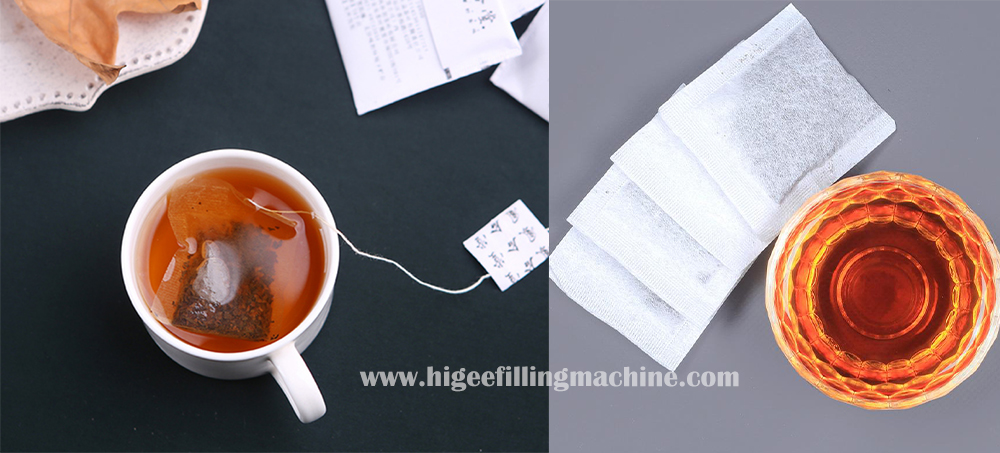 The tea bag packing machine for this kind of tea bag is also most economical than the other types. Usually one machine can achieve label cutting, string cutting, sealing together, inner bag forming filling sealing, outer bag forming filling sealing and final product output.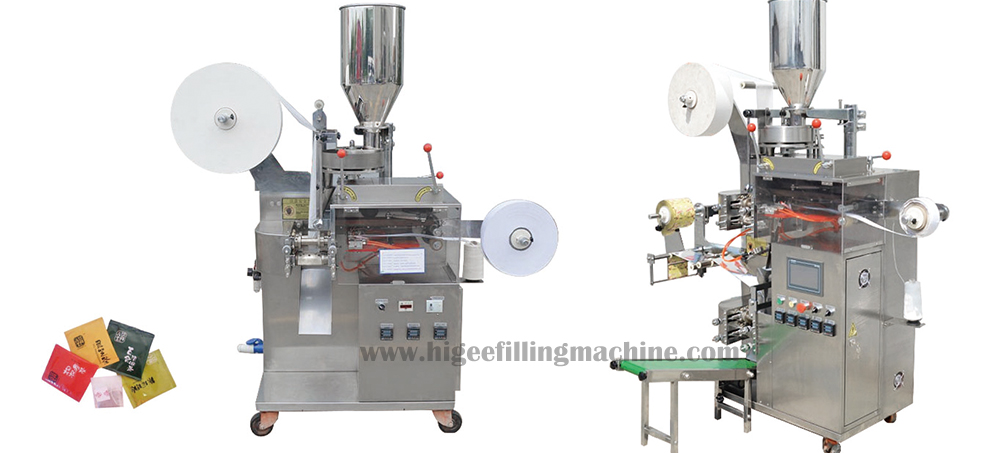 Higee Machinery can provide the cheap price tea bag filling sealing machine, if you have any needs, please be free to consult us.
2, Regular square/rectangle inner bag with paper outer bag
The inner bag of this kind of packaging is the same as the previous one, but the outer bag is a little more complicated. Usually its outer bag is paper, not sealed, and presents an opening similar to a small pocket. (see picture)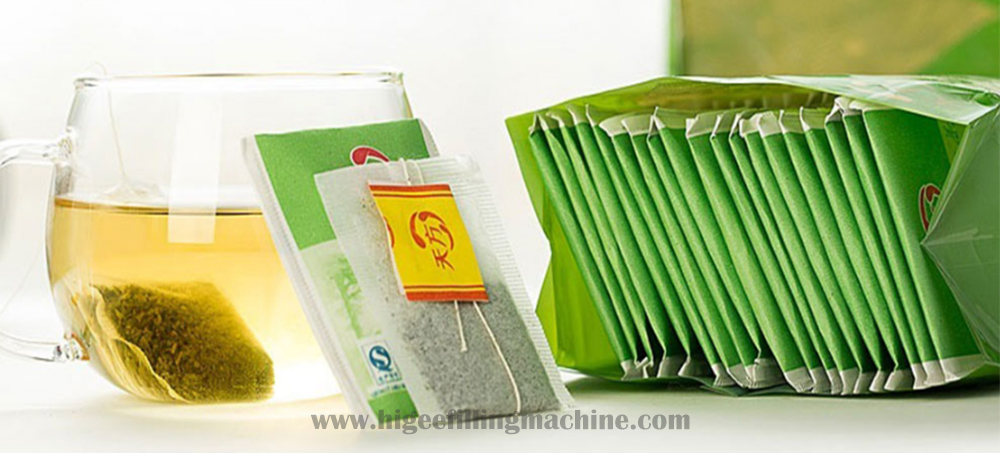 But this packaging machine is indeed much more expensive than the previous standard packing machine for regular tea bag.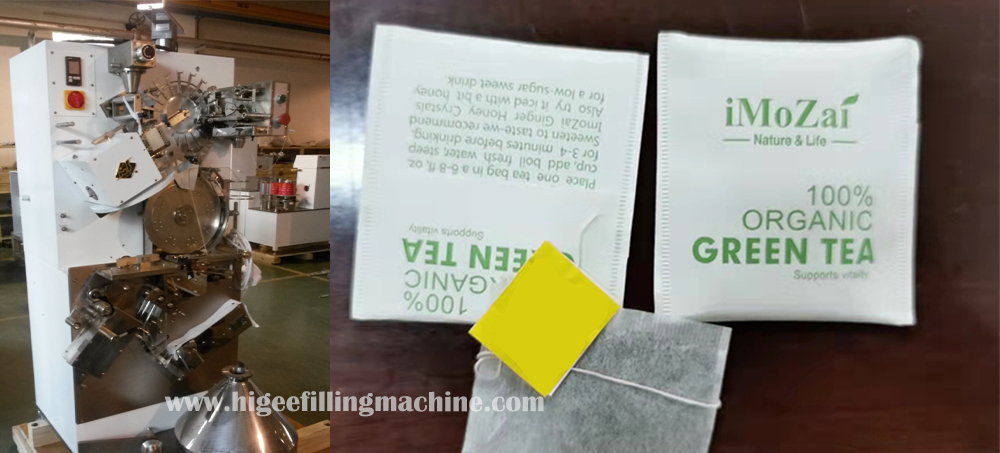 This is also a fully automatic tea bag making machine. If you are interested, please contact us to know more detailed.
3, Pyramid tea bag
Pyramid tea bag is a kind of packaging that has become popular recently. It contains a larger amount of tea and has a unique shape. It can be packaged in nylon or corn fiber, which is more suitable for larger teas such as flower tea, fruit tea, etc.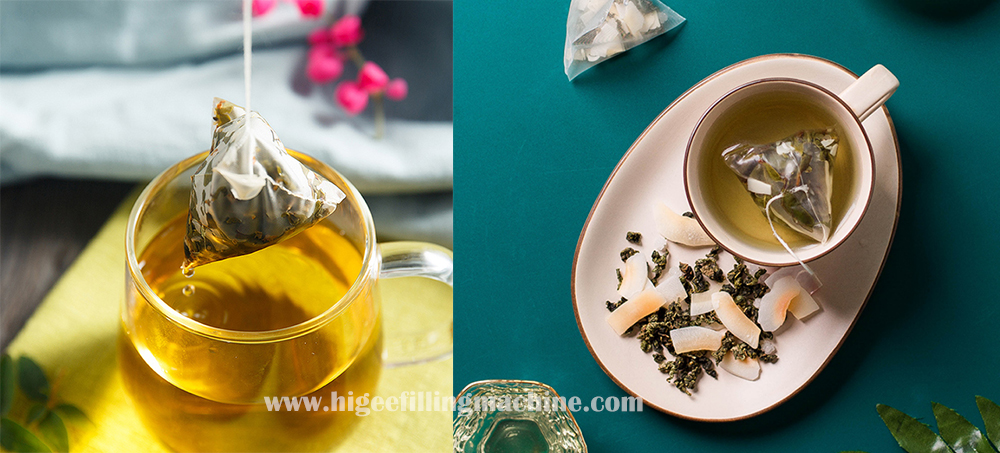 The raw materials of this kind of packaging are special. The string and label are pre-adhered to the tea bag film. The machine will directly fill and seal the tea bag to form a beautiful triangular package according to the size and quantity of the tea bag.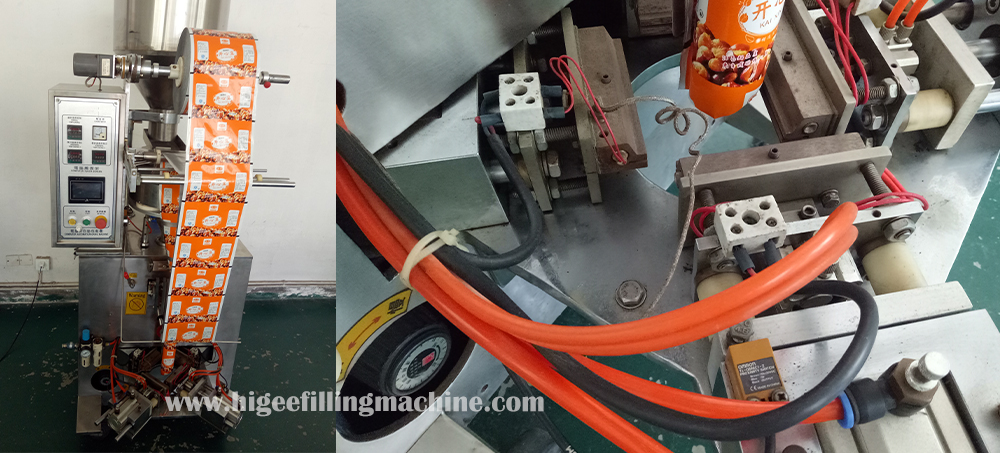 4, Stand pouch
The inner bag of this kind of packaging has folding design at the top, the body of the bag can be opened, and it can stand. It is a kind of packaging commonly used by big brands such as Lipton.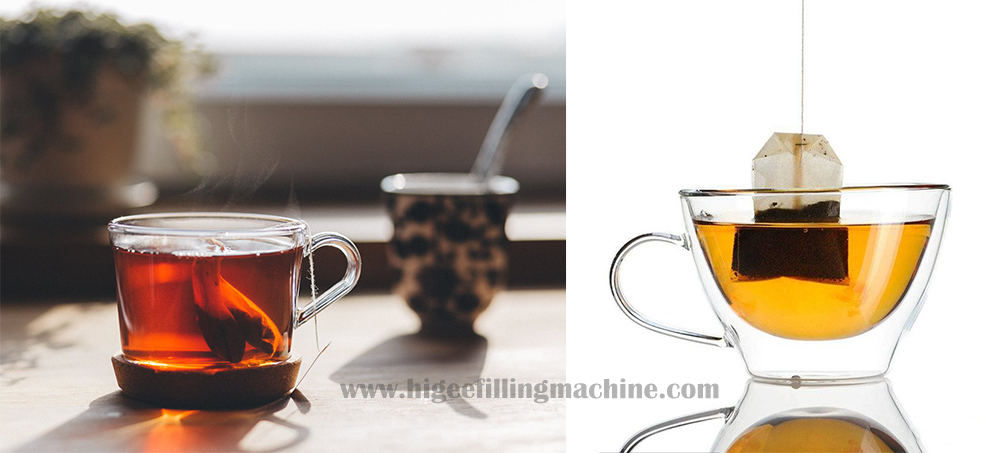 The price of this machine is quite high, and it is not very suitable for customers who have just started a business and have a small budget. If you have the capacity, we can provide you with satisfactory machines, welcome to consult.
If you have any needs in packing machines, please contact Higee Machinery.
---
Post time: Dec-06-2021